Until now, virtual reality was reserved only for video games. But the truth is that today we have a wide variety of audiovisual content that can be seen on mobile thanks to the augmented reality viewers. Today we are going to talk about the best virtual reality glasses compatible with Android.
ANDROID VIRTUAL REALITY GLASSES
SAMSUNG GEAR VR
Everyone talks about them and more since the launch of the Samsung Galaxy S7. With the appearance on the market of Note 4, Samsung embarked on the adventure of making compatible virtual reality glasses in principle only with the Samsung Galaxy Note 4. You can currently use these glasses on the best models of Samsung Galaxy S6.
Check This Out: Pixter lenses for your Smartphone
HOMIDO
Although the design of these glasses could be more comfortable, they have become one of the best virtual reality glasses for Android thanks to its high compatibility with many applications of the Play Store, but also has its own library of apps with which you can take great advantage.
AVEGANT GLYPH
The strength of these glasses is undoubtedly its lightness, which makes them one of the most practical and comfortable models. Another of its main features is that instead of playing on smartphone content on a screen, it reflects in small mirrors that divert the image directly to your eyes, thanks to this and your helmets you will feel wrapped in the images you see.
ZEISS VR ONE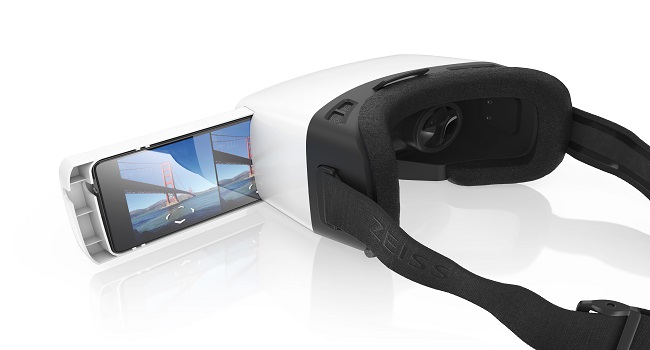 Although currently only available in these models: Samsung Galaxy S4, Galaxy S5, Nexus 5 and LG G3, it is anticipated that throughout 2016 its software will be updated to be able to access more devices. If you are an application developer, the Zeiss VR One is especially interesting since with the purchase of these glasses is included a pack with everything necessary to develop apps compatible with this virtual reality viewer.
GOOGLE CARDBOARD
And, although lately, the price of virtual reality glasses has dropped significantly, may some of the above mentioned will leave you a little budget. But do not worry, that's what Google Cardboard is for! This Google model is so economical because it is cardboard and you should mount it yourself, but, it has the same features as other virtual reality glasses. Once you have them mounted, you must download the Cardboard app, enter inside your smartphone and start enjoying the content you want to see.
You May Read Also: Improve The Speed Of Your Computers
ARCHOS VR
If those cardboard glasses do not give you much confidence, there is another option for you and is called Archos VR. They are made of a more resistant material and its price is around ten euros. In addition, it is compatible with most Android smartphones.
And if in order to use these glasses you first need to get a good smartphone, do not hesitate! Enter now in our catalog of free mobiles and you can choose the one that you like without permanence and with an option to pay it in installments.