What is equity and how do you release it?
Equity is the difference between the value of a property and the balance of any mortgage secured on it. After years of making mortgage payments, equity in the property may have built up and you can choose to release some of that equity rather than keeping it tied up in your home.
There have been reports of a rise in borrowers seeking to release equity to help pay for their day-to-day costs in the face of the cost of living crisis. There has also been an increase in those using https://www.parachutelaw.co.uk/equity-release equity release to gift money to others.
Inflation has now hit 10.1 per cent and is ahead of Bank of England predictions that it would reach double figures in Q4 89% of adults in the UK have reported a rise in everyday expenses, according to the Office of National Statistics, and they are expected to continue to rise into autumn. Food prices and energy prices are all on the way up, putting pressure on consumers.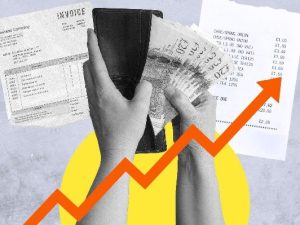 This could lead to an explosion of applications to release equity, particularly as the UK's state pension is one of the lowest in Europe. The only wealth that many pensioners have is in their homes, so this could be the only option to help manage rising costs.
There is the option of taking a significant lump sum out all at once or alternatively to take out a smaller lump sum and then smaller amounts three or four times a year. A mortgage advisor can discuss the options available before making the final decision.
Associated Risks
The key risk in using this method as a funding source to cover everyday living costs is that it may not be sustainable for the rest of the borrower's life. The equity may run out and the interest may become unmanageable. A borrower could easily end up in a worse position in comparison with other options that were available at the time.
Other options may include moving to a cheaper area or downsizing, which may be better in the long run and this is where good quality financial advice comes in. An ethical advisor will lay out all the options.
Product features and flexibilities
There are a growing number of products that have more features and flexibility built in which address more varied requirements than ever before. For example, the Equity Release Council have brought in a standard which guarantees borrowers can make repayments without a penalty fee. This can help customers offset the extra interest on their equity loan release to avoid the pressure of added costs in the already difficult climate of high inflation and cost of living rises.
Homeowners under financial pressure can be inherently vulnerable, so extra protections like this are absolutely essential. This also means that if you are experiencing extra financial strain and are considering releasing equity as a way to ease that pressure, it is absolutely vital to explore every option rather than seize upon what may be the first option you have considered.
Older customers are particularly vulnerable and are encouraged to involve family members in discussions where major financial decisions are being made. In addition to receiving professional financial advice, anyone considering releasing equity should talk to trusted family members about the short and long term options and ensure the implications of each are fully understood.
There are specialist organisations and debt charities that can provide advice in the first instance. These organisations can be relied upon for impartial advice.