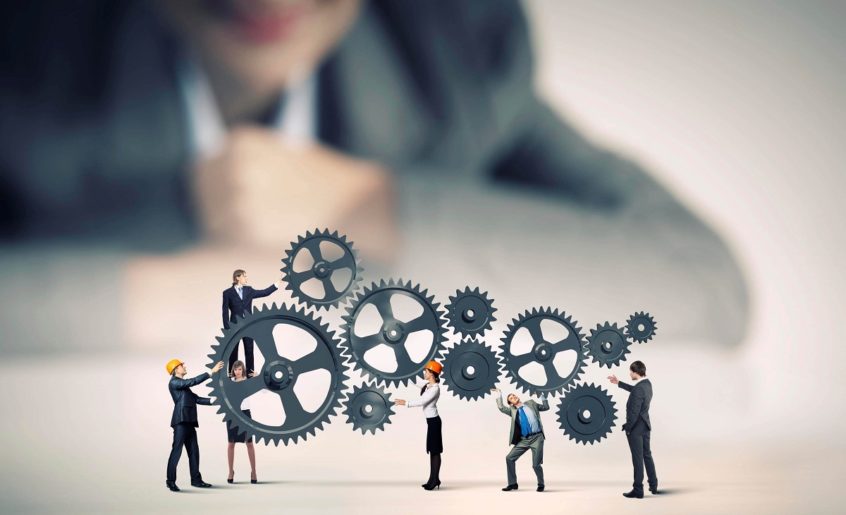 Business management for growing companies is very delicate. Driving is the keyword and below the 6 tips to avoid losing the route
Do you run a growing business and need some practical tips to improve business management?
Follow our 6 valid recommendations below that will allow you to deal with the entire development phase of your business properly.
# 1 – Sign up for training courses
Given that to manage successful companies it is advisable to have certain knowledge related to specific areas such as financial or management, sometimes it is absolutely necessary to enroll in training courses designed to provide advanced concepts that allow you to have a solid preparation on main activities related to the company: real lessons to be followed periodically with the aim of growing as an entrepreneur along with your business to never find yourself groping in the dark.
# 2 – Ask industry professionals for support
Very often when we talk about growing companies it happens that the owners suddenly find themselves having to face much more complex difficulties than usual : whether they are problems related to the administrative, marketing, bureaucratic or management areas, the first thing to do to run in case of need, it is to turn to experts in the field such as accountants, lawyers, accountants or consultants, able to guide the company in the correct way out of difficulty and to overcome the most difficult challenges of growth. Even if the engagement of these professionals generates a greater financial outlay, their help still allows you to stay calm by significantly reducing the possibility of making mistakes.
# 3 – Reasons for micro and macro-objectives avoiding relying only on annual budgets
In good business management the good manager must know that relying only on annual budgets to achieve the growth and development of the company is absolutely wrong , because a time frame so wide does not allow or consider the real critical issues presentable during construction nor, even less, to intervene promptly in the event of a crisis to solve the individual problems on the fly. Therefore, the best thing to do when trying to expand a business is to reason for micro and macro-objectives, establishing small goals to be achieved in the short term. At the end of the year, it is important to evaluate the successes and failures obtained, defining any corrective measures capable of improving a situation that is already monitored continuously.
Check This Out: How to Use Social Networks for Your Business
# 4 – Schedule monthly meetings
In all the growing companies, periodic meetings are scheduled in which the various key members of the team take part in analyzing the general trend of the company and establishing operational strategies that make it possible to deal with all the situations that can be presented during the course: such meetings can be really useful, however, it is necessary to structure them to perfection by defining in advance factors such as, for example, the specific times in which to find each other, the related agenda (topics to be discussed) and decision-making times.
# 5 – Spend time on strategic planning
When it comes to successful companies, the owner who aims at the constant development of his business must spend some of the time available to plan a winning strategy that will allow him to continue to achieve new growth goals over the years. Demonstrate responsive as well as proactive and carefully identify what you really need to embrace business development: do you need people, machines, spaces or raw materials? Design and proceed by step taking one step at a time but making sure you never leave anything unfinished.
# 6 – Constantly monitors the financial situation of the activity
Being always aware of the actual economic-financial situation of your company allows you, as well as to face any expenses with the right awareness and in a responsible way, also to promptly stem possible alarming problems that, without constant monitoring, would risk generating true and its crisis conditions. Having done this then entrusted to an accountant and / or an accounting expert and make sure you can also have reliable management software that with a few simple clicks can provide all the information related to your business, so that you find it easy to always have to provide a truthful picture of the situation.
These are the 6 practical tips that will allow you to embrace a solid and profitable business management to face the growth of your business in the right way.